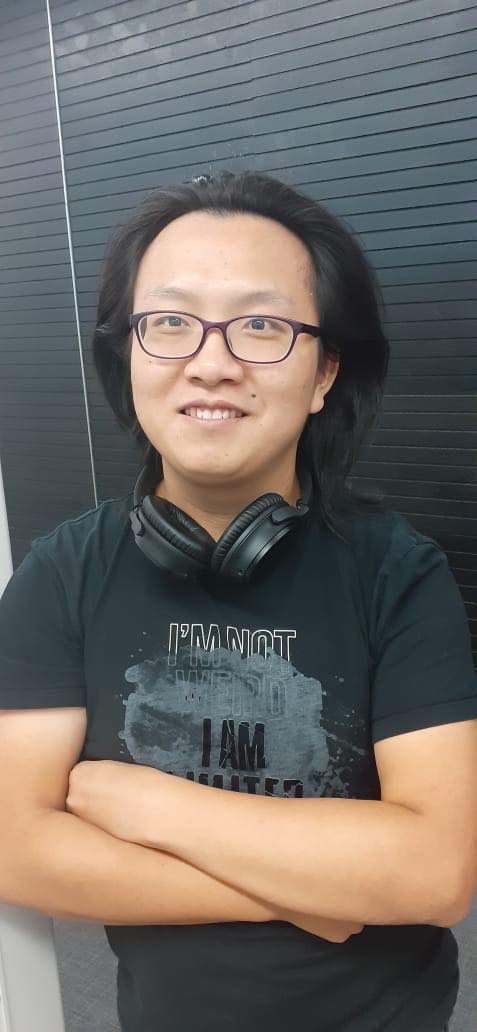 Mr. Peng Han
Ph.D. Candidate, King Abdullah University of Science and Technology (KAUST)
Email: peng.han@kaust.edu.sa
About Me
Peng Han is currently a Ph.D. candidate in Computer Science, at the King Abdullah University of Science and Technology (KAUST), Saudi Arabia. He is under the supervision of Prof. Xiangliang Zhang. Prior to that, he was a Research Associate in the School of Computer Science and Engineering, Nanyang Technological University (NTU) under the supervision of Prof. Aixin Sun, Singapore. He received his M.E. in Computer Science from Renmin University of China (RUC) at BDAI lab (leaded by Prof. Ji-rong Wen) in 2017.
Research Interests
Computer Vision

Semantic segmentation
Object detection
Medical image classification

Recommendation System

POI recommendation
Disease-gene association

Distributed Deep Learning

Quantization and Sparsification
Compression in Super Computer
Competition Award
IJCAI-Alibaba Competation 2015

Predicted purchasers' desire to purchase commodity via computer modeling;
Our team outstood as the 4th place among 753 teams from 258 colleges and 28 countries.

ImagNet Competition 2015

[Team Leader]

Our team was awarded 2nd place in the Object Detection from Video.
A Graph-based Approach for Trajectory Similarity Computation in Spatial Networks
Peng Han, Jin Wang, Di Yao, Shuo Shang, Xiangliang Zhang


KDD-2021

The 27th ACM SIGKDD Conference on Knowledge Discovery & Data Mining
Point-of-interest recommendation with global and local context
Peng Han, Shuo Shang, Aixin Sun, Peilin Zhao, Kai Zheng, Xiangliang Zhang


TKDE-2021

IEEE Transactions on Knowledge and Data Engineering
Detecting thoracic diseases via representation learning with adaptive sampling
Hao Wang, Yuan-Yuan Yang, Yang Pan, Peng Han, Zhong-Xiao Li, He-Guang Huang, Shun-Zhi Zhu


Neurocomputing-2020

Neurocomputing
Contextualized Point-of-Interest Recommendation
Peng Han, Zhongxiao Li, Yong Liu, Peilin Zhao, Jing Li, Hao Wang, Shuo Shang


IJCAI-2020

TThe 29th International Joint Conference on Artificial Intelligence
Learning Personalized Itemset Mapping for Cross-Domain Recommendation
Yinan Zhang, Yong Liu, Peng Han, Chunyan Miao, Lizhen Cui, Baoli Li, Haihong Tang


IJCAI-2020

TThe 29th International Joint Conference on Artificial Intelligence
GCN-MF: Disease-Gene Association Identification By Graph Convolutional Networks and Matrix Factorization
Peng Han, Peng Yang, Peilin Zhao, Shuo Shang, Yong Liu, Jiayu Zhou, Xin Gao, Panos Kalnis


KDD-2019

The 25th ACM SIGKDD Conference on Knowledge Discovery and Data Mining
AUC-MF: Point of Interest Recommendation with AUC Maximization
Peng Han, Shuo Shang, Aixin Sun, Peilin Zhao, Kai Zheng, Panos Kalnis


ICDE-2019

IEEE 35th International Conference on Data Engineering
Graph-boosted convolutional neural networks for semantic segmentation
Guangzhen Liu, Peng Han, Yulei Niu, Wenwu Yuan, Zhiwu Lu, Ji-Rong Wen


IJCNN-2017

International Joint Conference on Neural Networks
Large-scale sparse learning from noisy tags for semantic segmentation
Aoxue Li, Zhiwu Lu, Liwei Wang, Peng Han, Ji-Rong Wen


Cybernetics-2017

IEEE Transactions on Cybernetics
Segmentation with Selectively Propagated Constraints
Peng Han, Guangzhen Liu, Songfang Huang, Wenwu Yuan, Zhiwu Lu


ICONIP-2016

International Conference on Neural Information Processing
Learning from weak and noisy labels for semantic segmentation
Zhiwu Lu, Zhenyong Fu, Tao Xiang, Peng Han, Liwei Wang, Xin Gao


TPAMI-2016

IEEE Transactions on Pattern Analysis and Machine Intelligence
Weakly supervised matrix factorization for noisily tagged image parsing
Yulei Niu, Zhiwu Lu, Songfang Huang, Peng Han, Ji-Rong Wen


IJCAI-2015

TThe 24th International Joint Conference on Artificial Intelligence
Semantic sparse recoding of visual content for image applications
Zhiwu Lu, Peng Han, Liwei Wang, Ji-Rong Wen


TIP-2015

IEEE Transactions on Image Processing
Professional Services
Journal Reviewers

IEEE Transactions on Knowledge and Data Engineering (TKDE)
Elsevier, Neurocomputing
IEEE Access